Summer Reading Lists
Environmental Awareness Art and Language Arts Contest
M.  Alexander placed first, Group 4 Language Arts and H. Thompson placed second, Group 4 Language Arts. The prizes are $200 and $100, respectively. S. Daniels won 2nd place in Group 3 Language Arts, will also receive $100.
K. Martinez won 3

rd

place in the District 8 VFW Patriot's Pen Contest
Congratulations NMS Choir
Congratulations NMS Band
7th Grade Science
Teachers partnered with Rouses. Students decorated bags to encourage recycling, our human impact on the environment and community awareness.The bags will be returned to Rouses for them to bag groceries in .

Art in Chicago
Northwestern Middle School Art students in the 8th grade got the opportunity to visit The Windy City over Spring Break! The students got to visit historic museums, eat local cuisine, and learn about the architectural history of Chicago, IL. Some students also got to experience a Northern Winter for the first time!
Congratulations NMS Choir
Once Upon a Crime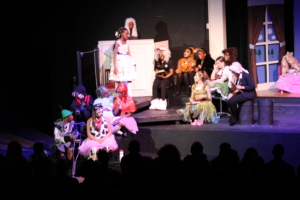 The NMS drama department, led by Trish Dry and Heather Savoie, has been hard at work again as evidenced by their recent production of the Goldilocks tale.  Eighth grade students portrayed beloved fairytale characters in "Once Upon a Time…The Trial of Goldilocks" which allowed audience members to decide the guilt or innocence of the fair-haired young maiden.  Students from Rollins Place and NMS, as well as parents and other community members, were treated to a hilarious telling of the story originally published in the 19th century.  Way to go, NMS drama students!
NMS at Special Olympics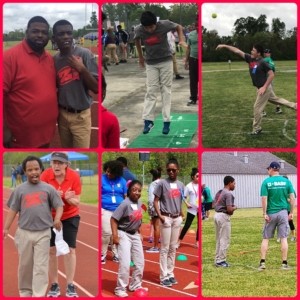 Mrs. Silva dressed up as a dinosaur to introduce fossils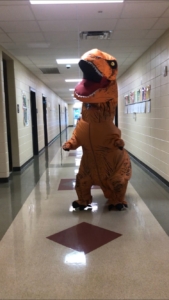 Conatulations Gold Plus Card Recipients!
7th Grade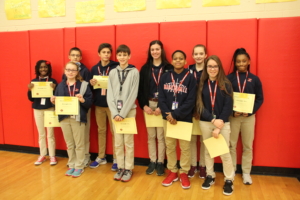 8th Grade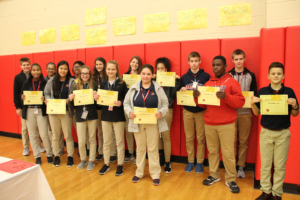 Congratulations NMS Robotics ! 
With Beta Club District Day fast approaching, the NMS robotics team put in extra after-school hours to design, construct, and program their robot.  Their hard work paid off when they were awarded the first place finish at Saturday's event sponsored by Copper Mill Elementary!  Beta Club state competition, here we come!
Congratulations Honor Choir!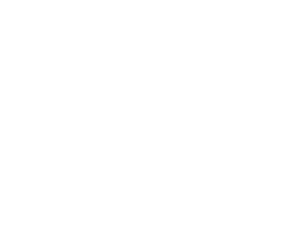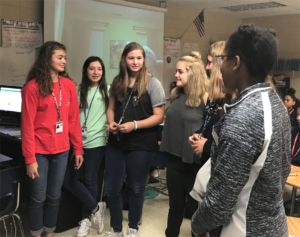 The Upstander Brand had an interview for a podcast with
Digital Citizenship Institute
's Curran Central. Curran is a fifth grader whose mother, Marialice, started DigCit, and together they advocate for promoting social good through the use of social media and technology.  Marialice and Curran are especially interested in The Upstander Brand's leadership in positive social media campaigns, and they discussed potential partnership in the future. DigCitKids, which aims to engage children in understanding the importance of kindness in the world, has a monthly challenge, and September's challenge is "how do you help your neighbor"? The Upstander Brand, Curran, and Marialice were able to discuss potential help for Harvey victims, which fits perfectly in the challenge. Finally, the music department was able to share an A Capella version of their first song, "One Little Act, " for the podcast. You can follow The Upstander Brand's positive social media campaigns, as well as find out information about their new products, on their Twitter account (@upstanderbrand) and Instagram account (@theupstanderbrand).
Mrs. Roberts Reading Class Enjoys Book Tasting Picnic
Parents, please go to Facebook and search Northwestern Middle School PTO for information about PTO
 Where does PTO money go? Our money stays in our school, NMS - For Our Kids!
Parents, students are unable to open social networking sites at school. These types of sites are blocked by our network filters.